Introducing
Bria Hammel
Gain a fresh design perspective with this Style Spotter All Star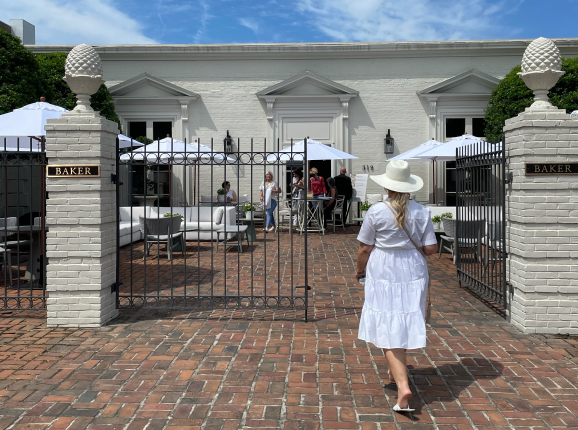 Why I Haven't Missed High Point Market in a Decade
For the past ten years of owning Bria Hammel Interiors, attending High Point Market has been a non-negotiable for our design studio. From spotting new trends and sourcing unique products to building relationships and fostering team bonding, the benefits have truly been remarkable for our business.
Bria is the Creative Director and CEO of Bria Hammel Interiors and Brooke & Lou. She leads a fresh, talented team of women who are dedicated to designing beautiful, inviting homes for clients. Bria's work has been featured in national publications such as Traditional Home, Forbes, Oprah Daily, Architectural Digest, House Beautiful, and Martha Stewart Living.
Most recently, Bria was named in Traditional Home's 2022 Rising Stars of Design, a huge honor to her team and firm. Brooke & Lou's flagship store in Edina, MN received House Beautiful's Best Home Stores in America 2022, Bria was selected as a 2018 Style Spotter for High Point Market Authority, and awarded "Fresh Faces of Design" award in 2015 and 2018 from HGTV.
Bria has been fortunate enough to travel the world, which has given her a unique perspective on how people live, as well as a deep understanding of how different spaces can come together in incredible ways.