Introducing
Denise McGaha
Gain a fresh design perspective with this Style Spotter All Star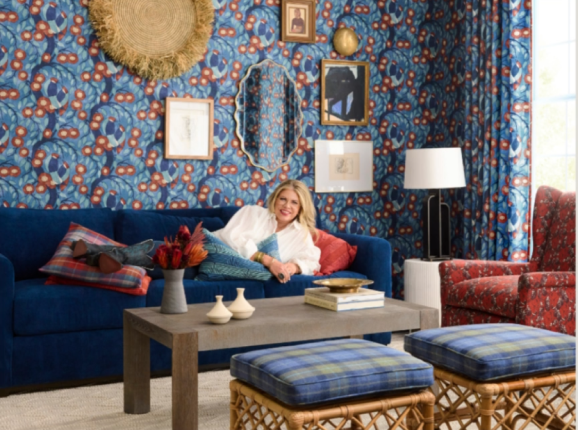 From Live Style Spotter and Interior Designer to Interior Designer and Product Designer
Hello! I am Denise McGaha, and I am an alumna Style Spotter for High Point Market this fall of 2023. I wanted to share with you my personal experience of being a Style Spotter and an interior designer, and then moving into the role of being an interior designer, Style Spotter and product designer.
Well-known for her eponymous interior design firm, Denise has been reinventing traditional style for over two decades.
Her unique design perspective is grounded in a love of the earth and accentuated by a deep understanding of color and pattern. Her enduring interior designs range from sanctuary-like respites to invigorating family spaces, consistently delivering style, comfort, and the foundation for a well-lived life. Denise's knack for balancing style and luxury with real-life solutions has become her signature. Modern-day lifestyle calls for versatile spaces that work equally well for formal gatherings or relaxed Saturdays with family.