Introducing
Eric Haydel
Gain a fresh design perspective with this Style Spotter All Star
A native of Louisiana, Eric marries Southern charm with New England sensibilities to develop intriguing and distinctive design solutions. Eric is also the President-Creative Director and part owner of the M-Geough Showroom, located in the Boston Design Center, which represented some of the most well respected interior design lines in the industry for over 70 years.
Eric ventured into product development in 2017, introducing The Carnival Rug collection followed by The Naturals collection, an all wool-cleanable offering, in collaboration with Dover Rug & Home. In the Spring of 2021, Eric expanded his product offerings, partnering with Waterhouse Wallpapers to introduce a full assortment of colorful, historically-based wall treatment designs for the modern day home.
Eric's dedication to the design profession and creative process has earned him recognition throughout the industry. He was named to ASID's Ones to Watch list and earned his post-graduate degree in Interior Architecture from Boston Architectural College, and serves on the Board for Friends of Fort Point Channel.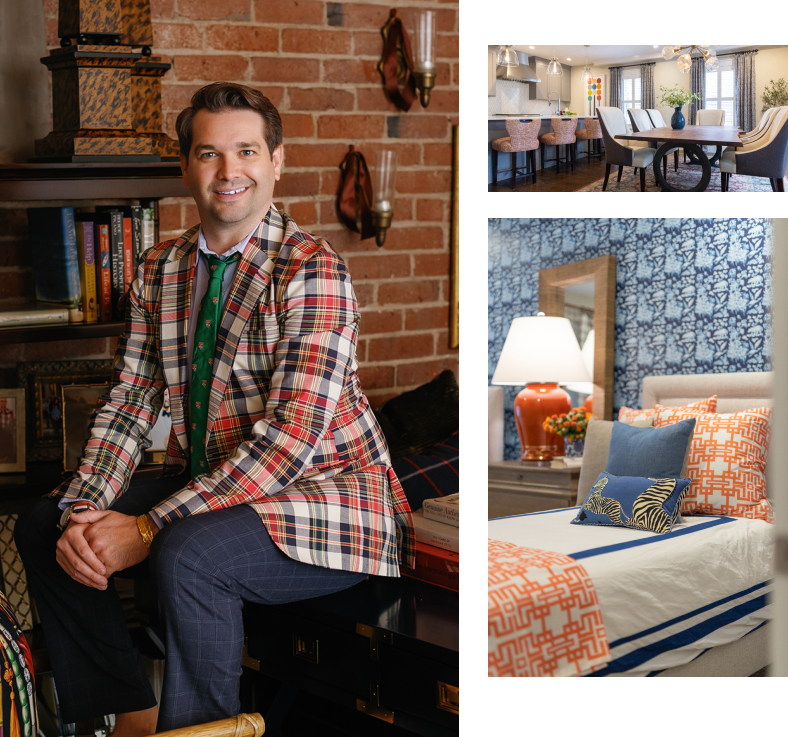 DID YOU MISS IT?
High Point Market Pulse hosted by Eric Haydel
Hear from Eric Haydel as he prepares for F/23 and talks all things antiques at Market.