Spring 2023 Insiders Tour
Get an insider's look into the world of High Point Market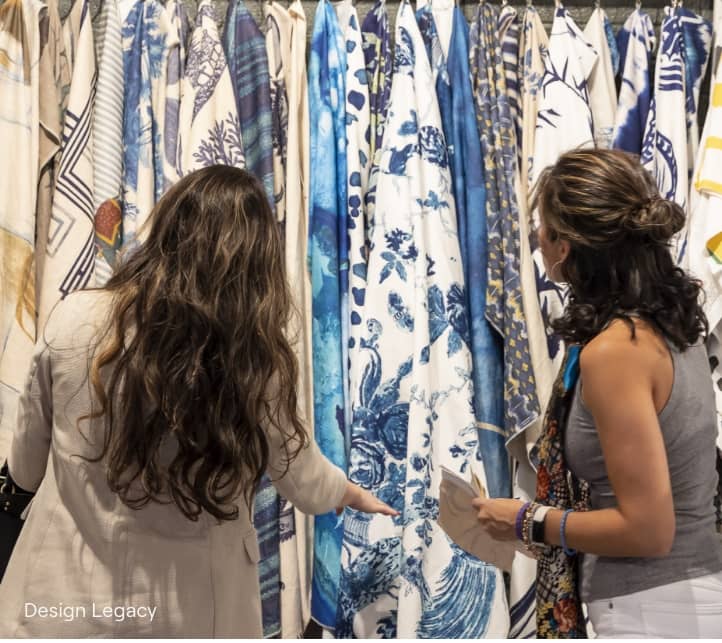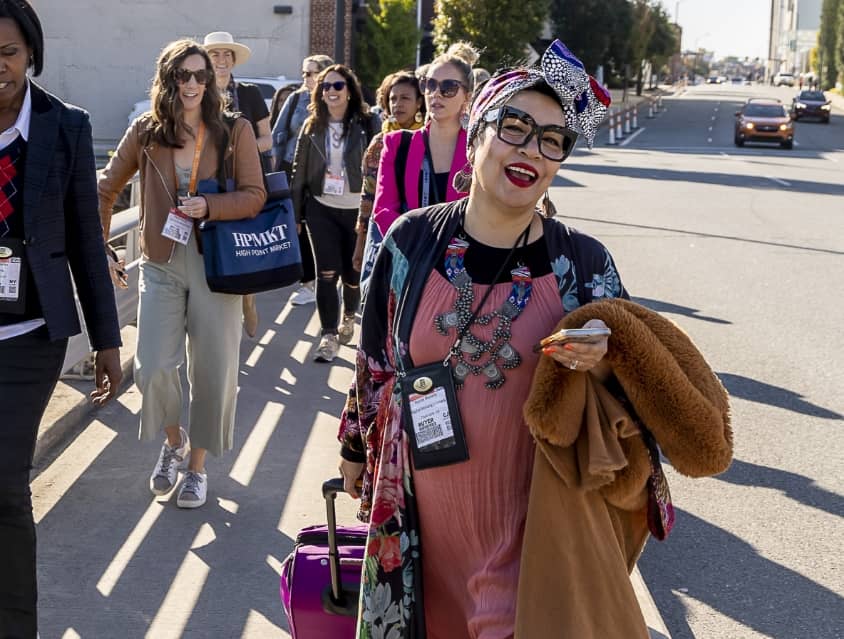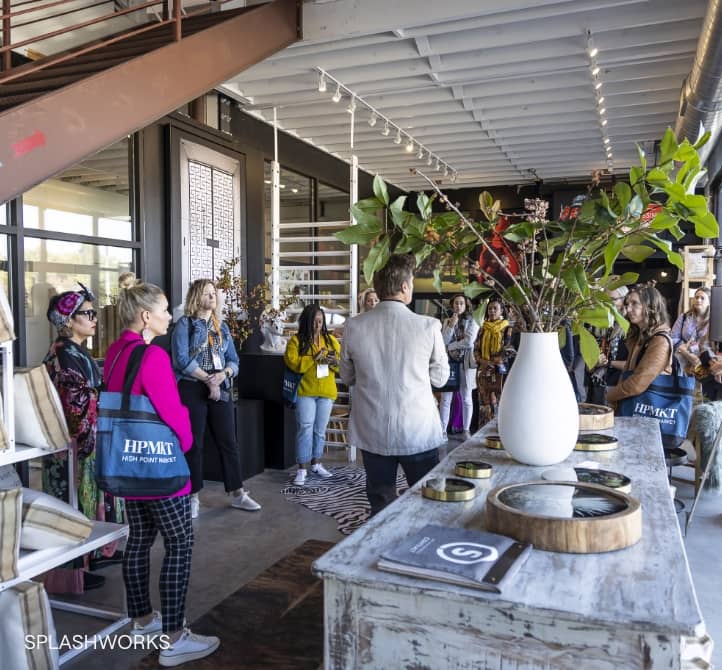 HPMKT Insiders Tour
If you're new to High Point Market, the Insiders Tour will get you started in style. Designed by industry insiders to show you the inspirations, connections and business opportunities available here, this half-day or full-day journey will take you through some of their favorite showrooms. You'll meet and greet makers and influencers who move our industry forward, and learn how to use High Point as a business-building, connection-making, inspirational encounter that will boost your professional brand.
NEW for S/23! Three half-day tours will be offered on Friday, April 21, from 11:30am - 6pm. This is in addition to our popular full-day tours, which will still be offered on opening day of Spring Market, April 22, from 8:30am - 6pm. Participants must commit to attending the entirety of the tour schedule in order to be eligible to participate.
Developed in partnership with Esteem Media.
Sponsored by:


Join us for the Spring Market Tour
Qualifications: In order to qualify for the Insiders Tour, you must be a member of the home furnishings industry who is eligible for a buyer pass, and have never attended High Point Market or have not been to more than one Market within the past two years. You also can never have attended a previous Insiders Tour. Please see our registration page to review the requirements for a buyer pass.
Spring 2023 Insiders Tour Guides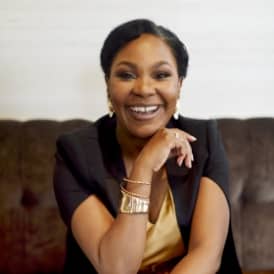 Arianne Bellizaire
Half Day Tour
Arianne Bellizaire is a sought-after media personality and the CEO behind her full-service design firm, Arianne Bellizaire Interiors. Recognized as a leader for the next generation of design, her integrated technology, ROI-focused strategy, and trend-forward work has graced the pages of Architectural Digest, Forbes, and House Beautiful. Based out of Baton Rouge, Louisiana, hospitality is embedded in her firm's DNA and can be felt from the way she designs to how she partners with her clients.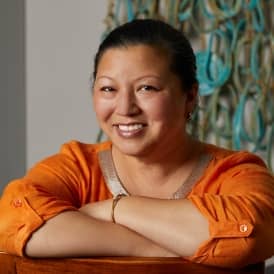 Jeanne K. Chung
Full Day Tour
Based in Southern California, interior designer and retailer Jeanne Chung is known for an eclectic design aesthetic that bridges classic design principles with a modern twist. Not only does Jeanne head up her own interior design firm, but since 2016 she has also owned a retail and to the trade showroom in Pasadena, CA, which has become a favorite go-to destination for both designers and design enthusiasts alike. In January 2022, Designer Domicile was opened as an extension of the existing showroom, housing a co-working space for interior designers, a robust design and resource library, a luxury kitchen showroom, and the first Experience Center for Monogram Appliances in Southern California. Through her design blog Cozy Stylish Chic, Jeanne has become recognized as an influencer in the industry and frequently collaborates with brands and manufacturers. Jeanne was recently named one of the 50 Most Influential People in Pasadena in shaping the community and the Kitchen & Bath Business (KBB) Person of the Year for 2022.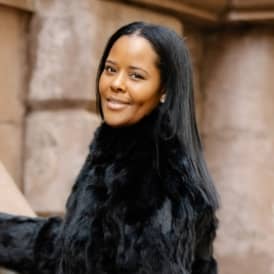 Kelly Collier-Clark
Half Day Tour
Kelly Collier-Clark is a NE Philadelphia native and leads a small team in running her firm, Plot Twist Design, located in Blue Bell, PA. Having been inspired in her childhood home in combination with her education and love for textiles & fashion all attribute to her design aesthetic today: modern contemporary mixed with globally inspired decor. She believes interior design is a simple luxury in that dwelling well is essential. Her extensive business acumen that allows her to lead her firm successfully is comprised of a corporate career of over 20 years under her belt concentrated in analytics, project management, and senior management of large commercial accounts. Kelly is also a Realtor®️ licensed in PA, aligning well with her love for interior design. Kelly has been featured in top industry publications via Architectural Digest PRO, Apartment Therapy, Business of Home, Designers Today Magazine, and more.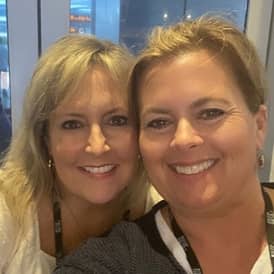 Jessica Duce &
Elizabeth Scruggs
Full Day Tour
Jessica Duce is the name behind JDuce Design and Vacation Rental Designers of Spring, Texas. Elizabeth Scruggs opened her Nashville-based design + build firm, Superior Construction and Design LLC, in 2000, and is the mid-state area's only female general contractor who is also an interior designer. The two met in High Point several years ago and have been doing Market together ever since. Their shared love of design, antiques, and all things southern led them to form their partnership, Southern Designing Women – Real Design for the Way You Live and will give you a sophisticated southern view of High Point's finest. The two highly creative designers will combine their years of knowledge and experience in residential, vacation home, and design + build for a unique Insiders Tour.
Jessica is the Principal Designer of JDuce Design and Vacation Rental Designers, of Spring, TX. Elizabeth is General Contractor and Principal Designer of Superior Construction and Design, LLC in the Nashville area.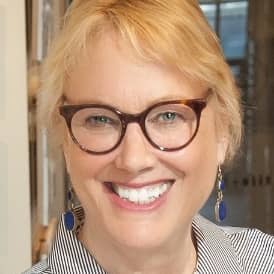 Linda Holt
Full Day Tour
As a former professional photographer Linda Holt is no stranger to merging her creative eye with aesthetic appeal, having worked with more than 5,000 celebrities, actors and models as one of Boston's top commercial head shot photographers.
After twenty-five years in the business, she closed up her photography studio and enrolled in Design School. Today she uses her skilled photographic eye to help homeowners create a stylish, fresh and relaxed home that is reflective of their unique personality and lifestyle.
Over the past few years Linda put aside her heavy DSLR cameras and now shoots exclusively with her iphone and Samsung phone. She has become an expert in both smartphone photography and smartphone photo editing.
After much encouragement, Linda combined her two passions of design and photography in order to help other designers master their smartphone photography skills. Today she is a sought-after speaker and teaches smartphone photography workshops throughout the country. She is the creator of the on-line class "Smartphone Photography for Interior Designers" and in 2023 will release her second course "How to Photograph Your Short-Term Rental Using the Smartphone".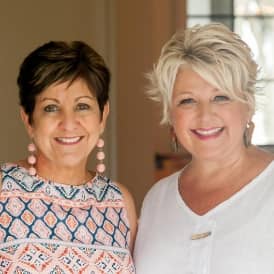 Joann Kandrac and Kelly Kole
Full Day Tour
Voted one of Atlanta's Top 20 Residential Interior Designs by the Atlanta Business Chronicle, Kandrac & Kole has been featured on HGTV as well as in The New York Times, Atlanta Homes & Lifestyles, Better Homes & Gardens, Southern Home Magazine and many others as well as participants of the One Room Challenge Spring 2020. Kandrac & Kole has established a well-known reputation for their approachable, dynamic personalities, their signature use of color and pattern and their one of a kind, custom designs.
As industry experts for residential and commercial design, Joann Kandrac & Kelly Kole share upbeat and entertaining narratives regarding their design projects, travels and personal stories via their podcast Inside Design with Kandrac & Kole and national speaking engagements. Joann and Kelly's love and commitment to the power of interior design also extends towards their charity work throughout the U.S. and Guatemala.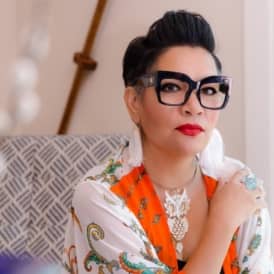 Rachel Moriatry
Full Day Tour
Rachel Moriarty aka: The Queen of Color, is the Principal Designer and Creative Director of the multidisciplinary design studio, Rachel Moriarty Interiors. Since launching her design studio in 2014, she has made her mark in the luxury residential market in San Diego with her colorfully coastal aesthetic. Rachel embodies her personal belief that color adds interest and excitement to the world, and, like a chef seasoning a meal, she sprinkles it liberally to add passion and flavor to each of her projects. Her work has garnered awards, media coverage and global recognition, enabling her to expand her studio to not only interior design clients but also to brands as a licensee, collaborator and global brand ambassador.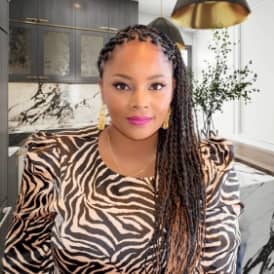 Joy Williams
Half Day Tour
Chicago native, Joy Williams is the principal designer and creative talent behind Joyful Designs Studio, a nationally recognized, full-service residential and commercial interior design firm with offices in Chicago and Augusta, Georgia. For Joy the design process is informed by connection to culture and place and bends towards functional artistic beauty. Joy's design intention is always focused on stylish, textured and visually impactful spaces. Joy's work has been featured in House Beautiful, Elle Décor, Luxe Magazine, Better Homes and Gardens, HGTV Magazine, NBC Chicago Today and more. Joy is an expert in the real estate investment and vacation rental space and was most recently a panelist for Architectural Digest and Elle Decor on luxury in home design. She is also a member of the Design Leadership Network whose membership includes titans of design and architecture.