Neighborhoods
HPMKT covers 13 city blocks. To make it easy for you to plan and explore, we've divided showroom buildings into 7 color-coded neighborhoods on our comprehensive map. Each neighborhood is home to a variety of exhibitors.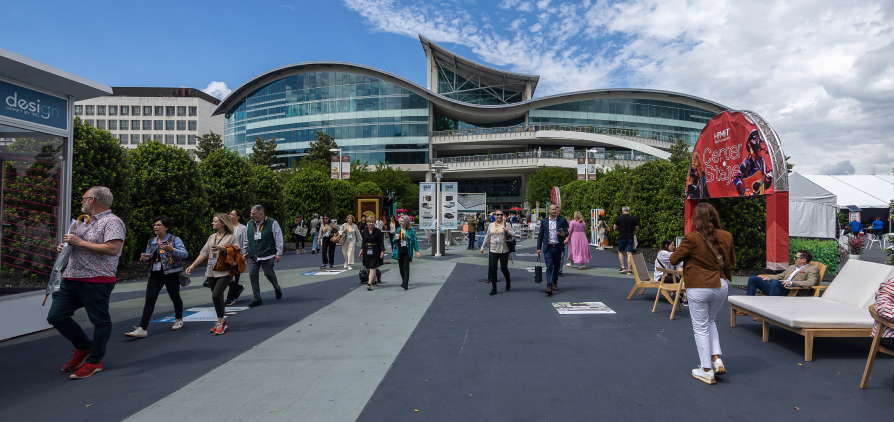 1Commerce Concourse
Home to the Transportation Terminal, where all shuttles arrive and depart. You'll also find the 5-wing, 11-story IHFC building, the 5-story Showplace building and Center Stage, where you can enjoy music Saturday and Sunday evenings.
Shuttle stops: Green Line 1, 2, 6 | Red Line 1, 15, 16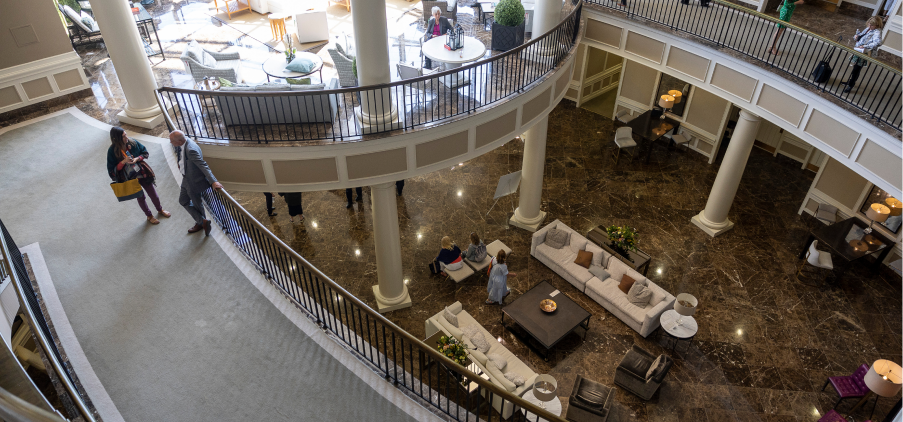 2Hamilton Wrenn North
Known as "the five-star part of Market", this neighborhood offers a multitude of high-end, design-oriented makers and expansive showrooms of many major brands.
Shuttle stops: Red Line 17-25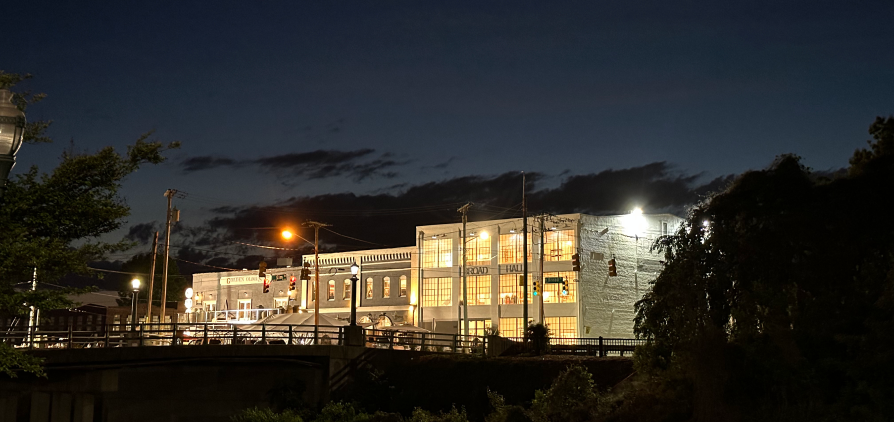 3North Elm
A fun, walkable neighborhood filled with designer-oriented showrooms that offer unique and artisan products. If you need a quick cup of coffee, free Wi-Fi and a moment to relax, head over to Congdon Yards. You can also tour The Generator, a woodworking machinery resource, and the Material ConneXions library. Indulge your appetite with a variety of food and beverage options in the spacious Stock + Grain Assembly food hall.
Shuttle stops: Red Line 26, 27, 28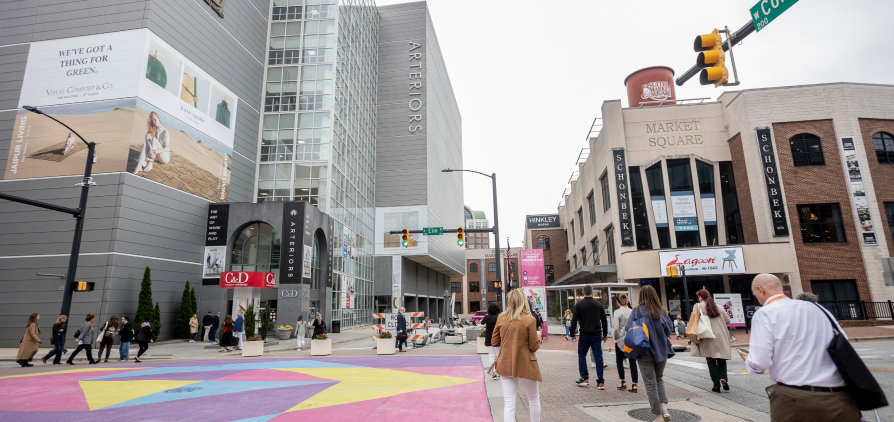 4Market Square & Elm
Known for some amazing stand-alone showrooms, this neighborhood is also home to the Suites at Market Square which hosts Shoppe Object and temporary showroom space. Not to mention it features the Antique & Design Center, the Commerce & Design building and the Market Square Tower which contains some of the best known rug, lighting, fabric and furniture brands.
Shuttle stops: Green line: 10, 11, 14 | Red line: 14, 29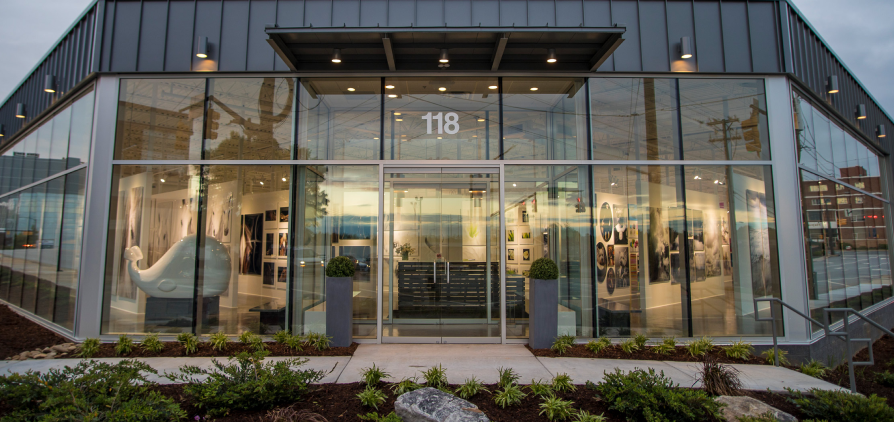 5Russell & Green
Here you will find a wide spectrum of showrooms – from value-priced importers to luxury designer lines, from European antiques and reproductions to made-in-America upholstered goods.
Shuttle stops: Green Line 8, 9, 10, 11, 12, 13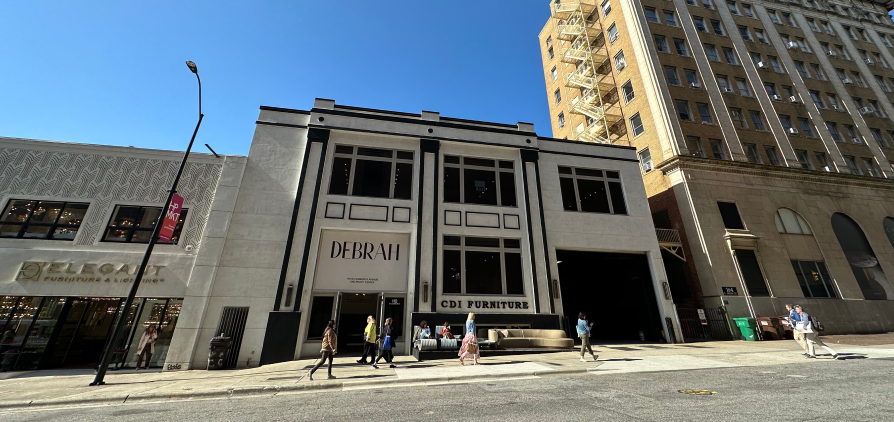 6Downtown Main
This neighborhood is anchored by the original IHFC Main, then across the street are National Furniture Mart, Furniture Plaza and Plaza Suites. And don't miss the fashion-forward off-main design district.
Shuttle stops: Green Line 9, 14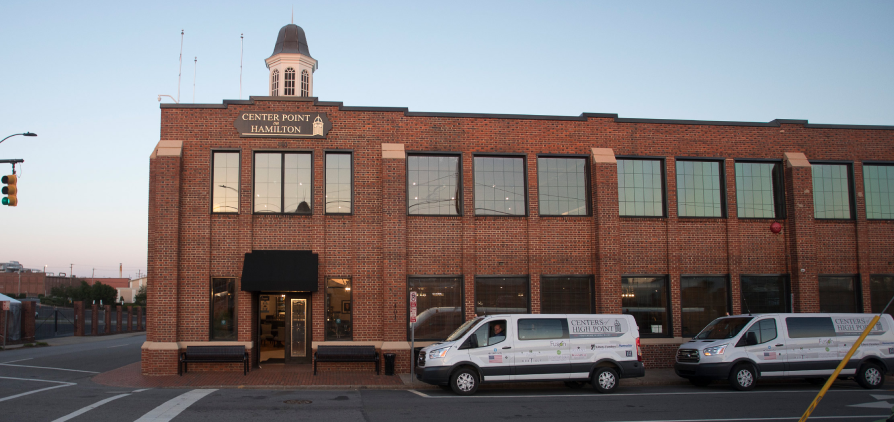 7Centennial Wrenn South
Explore several multi-tenant show buildings, including Market On Green, Home Fashions Resource Center and the four Center Point buildings. Or go high-end shopping at hidden gems.
Shuttle stops: Green Line 3, 4, 5, 6, 7, 8