210 E. Martin Luther King Jr. Drive Shuttle Stop: 17 (Red Line) Neighborhood: Hamilton Wrenn Corporate Phone: 336-888-8333
South + English
Add to MyMarket
With a counter-intuitive mix of provenance and personality, South + English is a home décor collection where opposites attract, and styles converge. S+E is a whole-home brand with a beautiful and thoughtfully curated assortment of furniture, accessories and original art. At the Market, shop our Ready To Go collection for high style prêt-à-porter home fashions. Fabulous, timelessly on trend, RTG selections are available now. For designers who seek unique, S+E's Made To Order lineup may be the perfect fit. MTO designs are the peak of chic and available in a raft of finish options, including bespoke customization. The S+E High Point showroom is open by appointment all year-round and during special events. In fact, you can't miss our triple-storefront shop awash in purple on MLK Jr Drive, just off Wrenn. S+E is the brainchild of longtime partners and creative collaborators Palmer Linwood Smith and David Ebbetts – the former an irrepressible live-large Southerner and the latter, a dialed-back, buttoned-up Brit. Honestly, they couldn't be more different. Therein lies the magic. See you soon. For immediate enquiries, just email howdy@southandenglish.com.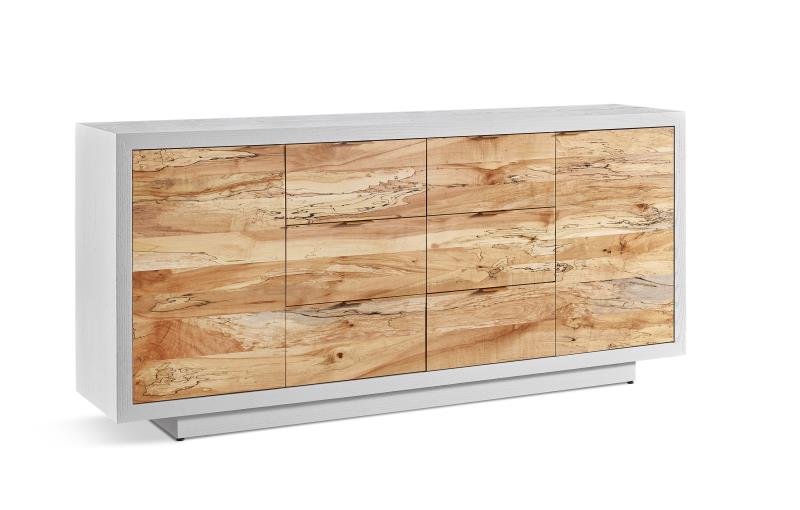 SOUTH + ENGLISH LAUNCHES NEW DESIGNS & SHAKES UP ITS COLLECTION MIX AT THE MARKET
The design duo of Palmer Smith and David Ebbetts, masterminds behind the luxury designer brand South + English, can't stop creating. At the Market, S+E is set to launch a dozen designs, an all-new top-of-bed collection, and two new programs that speak to how, when and why designers want to shop.
South + English April 2022
Visit South + English's flagship High Point showroom anytime, virtually! Interested in an in person visit? Pop by during Premarket and HPMKT or visit us anytime throughout the year by appointment. 336-888-8333 howdy@southandenglish.com