 311 N. Hamilton St. Shuttle Stop: 18 (Red Line) Neighborhood: Hamilton Wrenn Corporate Phone: 336-885-7500
Miles Talbott Furniture
Add to MyMarket
Experience the perfect balance of variety, quality, and value! In 1993, Miles Talbott was created to fill a need for quality built, custom upholstery at a value. The collection was designed to be versatile while delivering function and comfort through the use of detailed construction techniques. The design focus of this collection is to create fashion-forward lifestyle oriented furniture that is comfortable, functional and appeals to the multi-faceted lives of families today. Our fine materials, design and manufacturing processes combine to create the best intrinsic value. Based in High Point, NC, each piece is individually hand-crafted by our skilled artisans. Our focus on quality, selection, and our commitment to American made furniture remains at the core of Miles Talbott.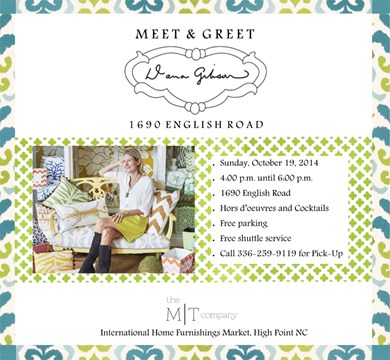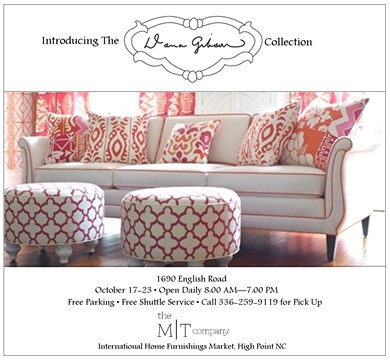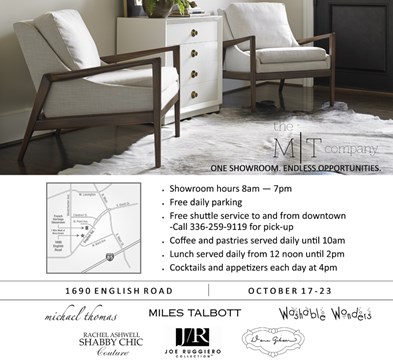 THE MT COMPANY TO LAUNCH THE DANA GIBSON COLLECTION
The MT Company announces the launch of their newest license collection, The Dana Gibson Collection, at the October 2014 International Home Furnishings Market in High Point, North Carolina.